Scruffy Fox Owners' Club
Providing most of the advantages of narrowboat ownership with little of the cost or worry.
The Scruffy Fox Owners' Club is a private (non-commercial), shared ownership scheme that operates the vessel on behalf of its owners.
Shared ownership is a cost effective way to give boat ownership a trial, or indeed a way to reduce costs after owning your own boat, especially if you have found you don't use it as much as you expected to. It also works well for those whose own boat is on the outer reaches of the system and can't spend extended periods cruising around.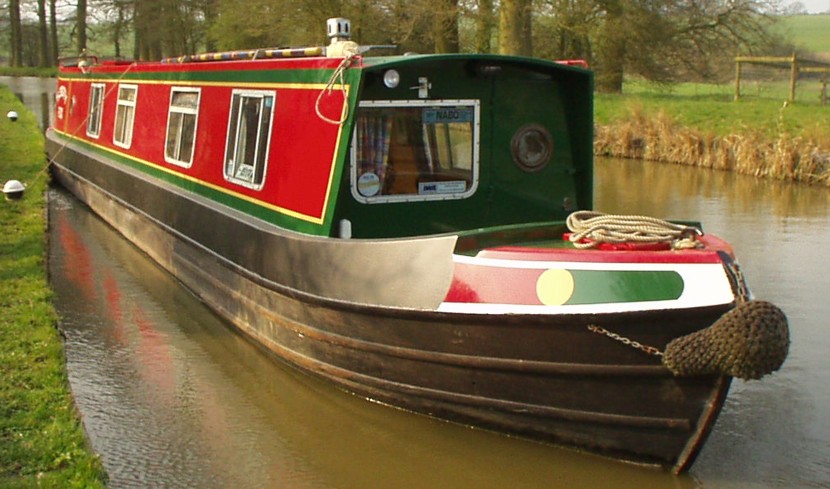 When shares are available, we seek to recruit new owners who are keen to be involved with the general upkeep of the vessel and/or the running of the owners' club. Each share represents an entitlement to three weeks use of Scruffy Fox per year in the cruising season March to October. Time that shareholders are unable to use is available for use by other shareholders at no additional cost. Each share also represents one vote. A member may purchase up to three shares or may subdivide their share between family or friends. Annual charges are currently £600 per share. This covers insurance, licence, winter mooring and maintenance as well as contributing to the gradual build up of a contingency fund in readiness for any major expenditure in later years. Owners are responsible for replacing diesel fuel used during their stay on board, along with any breakages/loss/damage that is not down to fair wear and tear. Owners are encouraged to help with routine maintenance in any appropriate manner (from mechanical systems to soft furnishings) in order to keep operating costs down to a minimum.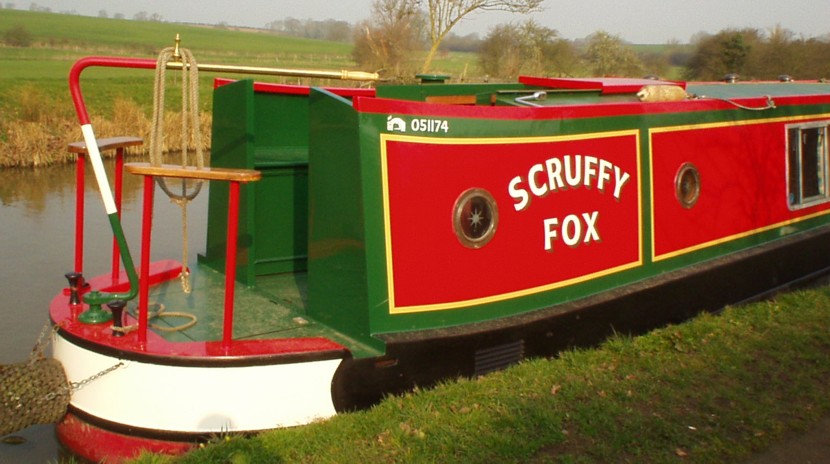 Time allocations are on the basis of a predetermined bidding, negotiating and trading system. Allocations will in the first instance be on the basis of whole weeks, commencing and concluding at 3.00 pm on Saturday. Although the boat has a winter base, chosen by the members, it tends to be away from March until October and handovers take place wherever the boat happens to be.
Past Cruising Areas
2004 - Shropshire & Llangollen Canal
2005 - Kennet & Avon
2006 - Trent & Mersey, Macclesfield, Peak Forest and Caldon
2007 - Thames and Kennet & Avon
2008 - Trent & Mersey, Llangollen, Macclesfield, Peak Forest
2009 - Trent, Aire & Calder, Yorkshire Ouse, Calder & Hebble, Sheffield, & South Yorks and the Rochdale
2010 - The Grand Union and Oxford Canals
2011 - Stratford-upon-Avon, Severn, Avon, Grand Union
2012 - Grand Union, Oxford, Kennet and Avon
2013 - Grand Union, Rivers Stort and Lee
2014 - Birmingham Area
2015 - Leicester Arm, River Soar, River Trent, Trent & Mersey Canal, Erewash Canal.
2016 - Grand Union, River Thames, Kennet and Avon
2017 - Grand Union, Oxford and River Thames
2018 - Grand Union, North Oxford, Coventry, Birmingham and Fazeley Canals (Optional Ashby, Stratford on Avon)
2019 - Grand Union. The Oxford Canal, River Thames, Kennet & Avon
2020 - Grand Union and Leicester Arm
Privacy: scruffyfox.org.uk does not use web cookies
and does not collect personal data.